This was one of the tougher pieces of glass ive ever had to lay. Due to the fact that I was going to lay both sheets in one day, and I wasnt going to climb around all over one wet one and one dry one, I laid both simultaneously. Not easy, but effective.
Doug -- Use the sheet remnant from the BOTTOM panel as a template for the INSIDE sheets. Makes cutting this to fit a snap!
The bow sucked, not very easy to get everything perfectly tight and dry. Im glad I switched over to the medium speed hardener. It did however get put down and relatively close to a 50/50 resin-glass ratio in most places. The corners, eh, not so much. Little wetter.
Finished product: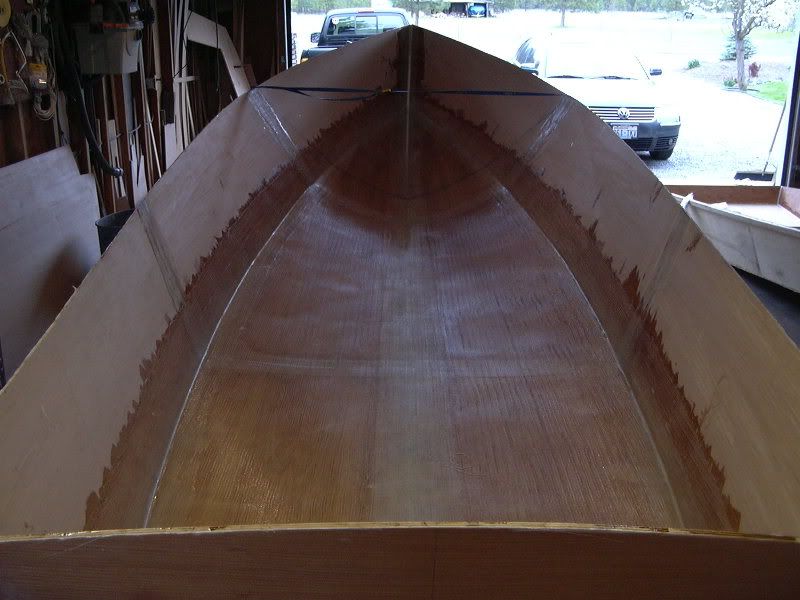 The bow overlaps: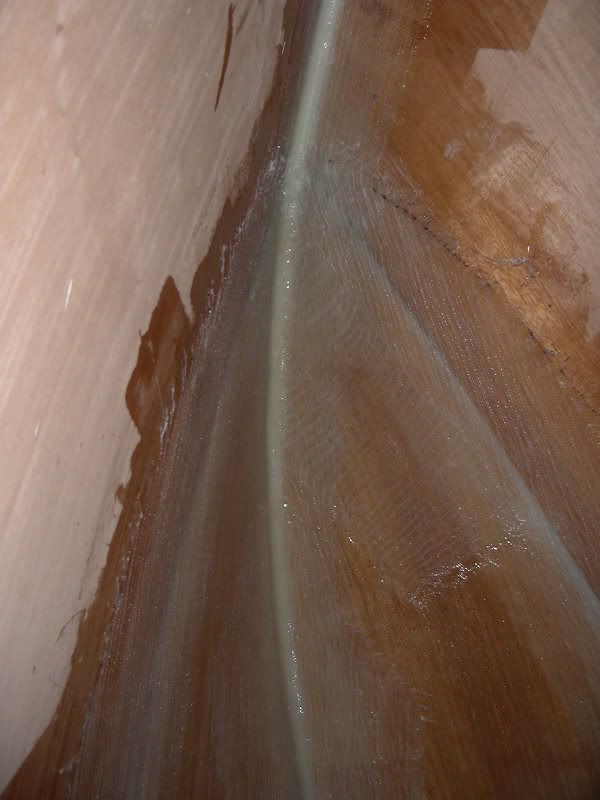 From the front showing some of the sexy curves on this boat: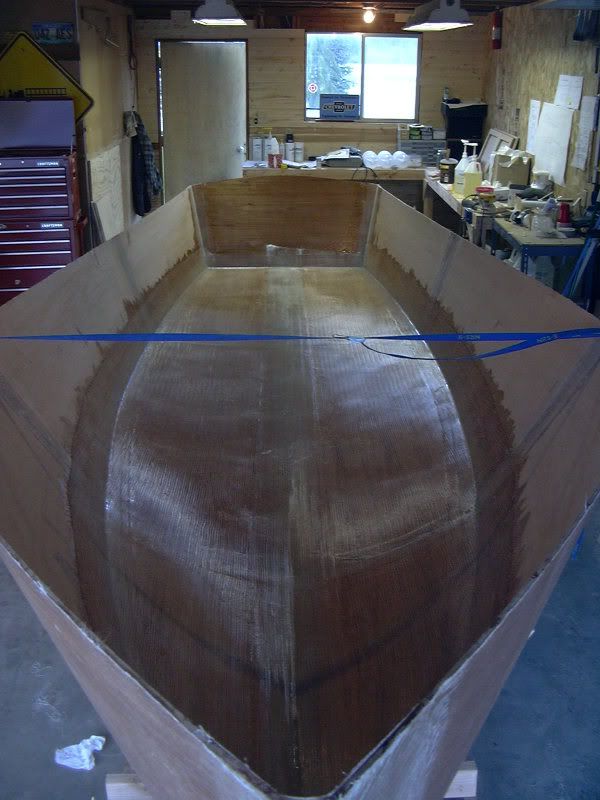 Closer to see the weave: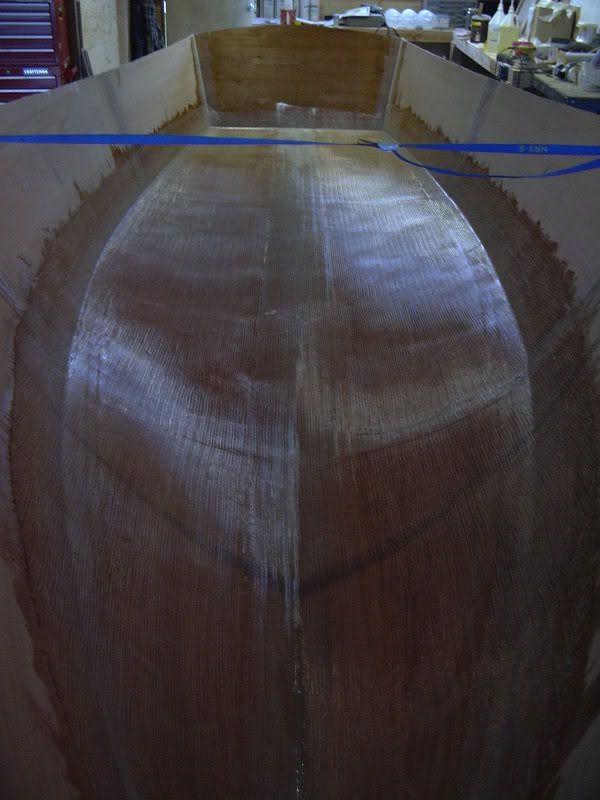 Today, we start fitting in the guts!
E